Here at Inserra & Kelley, among the types of cases that we take are dog bite cases. Anyone who has been attacked, bitten, or even just threatened by a dog knows how frightening that experience can be. We generally think of dogs as great pets, as "man's best friend", but when their animal instincts kick in, it can have serious consequences.
So just how serious is this problem? Over 4 million people in the United States are bitten by dogs every single year, with 800,000 people receiving medical attention. Children are by far the most common victims and around 400,000 children each year receive medical treatment for dog bite injuries. Frighteningly, the majority of these injuries involving children actually occur when interacting with familiar dogs. While it is scary to think about your family dog hurting your children or neighbors, that fact does mean that steps can be taken to prevent dog bites.
The American Veterinary Medical Association provides some guidance for dog owners and the general public.
If you're a dog owner…
Select your pet carefully. The CDC provides some information on things to consider when selecting a dog.
Make sure that as a puppy, your dog is socialized so that it is at ease around people and other animals
Train your dog. Teaching basic commands helps your dog understand what behavior is acceptable and builds trust between pets and people
Walk and exercise your dog regularly. Use a leash in public to ensure control of your dog
If you have a fenced yard, make sure that the gates are secure
Avoid putting your dog in a position where it feels threatened or teased
Avoid highly excitable games like wrestling or tug-of-war
Keep your dog healthy. Make sure it is vaccinated against rabies and preventable diseases. Parasite control is important because it affects how your dog feels and behaves. Neuter your pet.
Everyone…
Always be cautious around strange dogs and treat your own pet with respect.
Never leave a baby or small children alone with a dog
Be alert to potentially dangerous situations
Teach children to be careful around pets. Specifically, children should learn to not approach strange dogs or pet dogs through fences. Also teach children to ask permission to pet strange dogs.
If you do get bit…
If the dog's owner is present, request proof of a rabies vaccination and get the owner's name and contact information
Clean the bite wound with soap and water as soon as possible
Consult your doctor immediately or go to the emergency room
Contact the dog's veterinarian to check vaccination records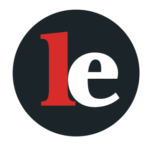 The Legal Examiner and our Affiliate Network strive to be the place you look to for news, context, and more, wherever your life intersects with the law.