As temperatures increase, motorcycle enthusiasts are starting to head out on to the roads again, making now a great time to think about motorcycle safety and take steps to ensure safe riding practices over the next several months.
Motorcycles make up about 3% of the total motor vehicles on the road, yet motorcycle fatalities account for 11% of all highway fatalities each year. A primary reason for these disproportional figures is the fact that when an accident does occur, a motorcycle offers very little protection to its driver. As a point of comparison, 80% of motorcycle accidents result in injury or death, while only 20% of car accidents do. This difference is often attributed to the better safety features built in to cars—such as airbags, cushioning, structural protection during rollovers, and more stability in general. While motorcycles may be disadvantaged in terms of these traditional safety features, motorcycles do have greater agility, maneuverability, ability to stop quickly, and ability to swerve quickly.
Because of the unique driving circumstances that motorcycles involve, it's a good idea to keep in mind some basic safety tips when heading out onto the road this season:
Never ride without a certified motorcycle helmet. A certified helmet will carry a "DOT" label on it, which ensures that the helmet meets Federal standards.
Always wear appropriate eye protection. Eye protection—even for motorcycles that have windshields—prevents your vision from being affected by bugs, dirt, rocks, and even the wind.
Wear appropriate shoes, gloves, and clothing. Your clothing should be durable, with long sleeves and pants, to protect the body in the event of an accident. Durable gloves ensure a firm grip on controls, and proper footwear, such as leather boots, help protect the lower part of the leg.
Drive defensively. This is even more important for motorcyclists than for cars, since motorcycles are less visible to other vehicles on the road.
Be particularly alert at intersections. Nearly 50% of motorcycle-vehicle collisions occur at intersections.
Always check rearview mirrors before changing lanes or stopping.
Watch the road surface and traffic ahead to anticipate problems and hazards. Minor irritations—such as potholes, oil slicks, puddles, and debris—can be particularly troublesome for motorcyclists.
Assume that you are invisible to other motorists and take steps to make sure that other vehicles can see you. Wear brightly colored clothing, use headlights day and night, and avoid driving in a vehicle's blindspot.
The bottom line of motorcycle safety is that riding a motorcycle presents unique challenges that drivers of other automobiles do not confront. Less stability, less structural protection, and greater susceptibility to road hazards all present safety issues that motorcyclists need to be aware of and address when riding.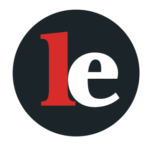 The Legal Examiner and our Affiliate Network strive to be the place you look to for news, context, and more, wherever your life intersects with the law.