The Nebraska Supreme Court further defined the underinsurance statute of limitations found at Neb. Rev. S tat. §§ 44-6401 to 44-6414 (Reissue 2004) in the case of Connie Reimers-Hild, appellant, v. State of Nebraska et al., appellees.
filed on November 9, 2007. .
Guide One Insurance Company was the tortfeasor's motor vehicle liability insurer. Guide One settled Reimers-Hild's claim, the plaintiff, against Johns, the defendant driver, for the policy limit of $25,000, before June 8, 2003, when the 4-year statute of limitations would have expired on that claim. As part of the settlement, Reimers-Hild executed
a "Release of All Claims" in which she accepted the $25,000 as consideration for "the final release and discharge" of her claim against Johns. Reimers-Hild never filed suit against Johns.
The defendant, State of Nebraska as the employer to defendant Johns, alleged as an affirmative defense, that Reimers-Hild's claim for underinsured motorist benefits was barred because the underlying tort claim had "expired" within the meaning of § 44-6413(1)(e).
The court found:
the statute operates to disallow a claim for uninsured or underinsured motorist coverage
where the insured has allowed the underlying tort claim to become barred by not settling or bringing suit within the period of limitations. Such a provision is unnecessary when the underlying tort claim has been settled, whether or not the insured files suit against the tortfeasor before settling. Whether the insurer's interests have been adequately preserved by the settlement is a subject addressed by other provisions of the Uninsured and Underinsured Motorist Insurance Coverage Act.14
Since the case against the defendant driver had been settled, the court found there is no issue as to the statute of limitations on that case. As long as the plaintiff follows the Uninsured and Underinsurance Motorist Coverage Act, the case may be brought within the applicable 5 year contract statute of limitations.
For more information on this subject, please refer to the section on Car and Motorcycle Accidents.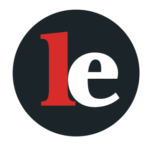 The Legal Examiner and our Affiliate Network strive to be the place you look to for news, context, and more, wherever your life intersects with the law.