As we've written about before, child safety when it comes to cars is about a lot more than purchasing the correct child seat and teaching your kids about seat belt use. Cars are simply dangerous machines for kids to be around and far too many accidents involving kids and cars have nothing to do with a car crash, but happen in our own driveways or neighborhoods because of somewhat hidden hazards.
Power windows are just one of those hazards and it is a safety issue that the organization KidsandCars.org is trying to address. The phrase "power windows" is a pretty appropriate description for just how powerful windows in cars are. Power windows can exert an upward force of 30-80 pounds, which in most cases is more than necessary to raise the window. Yet, for young children who might get in the way of a moving window, it can be deadly. Since 1990, at least 50 children have been killed by power windows and countless others have suffered suffocation leading to brain injury or the accidental amputation of fingers. In 2007, a study by NHTSA found that an estimated 2,000 people are treated in emergency rooms every year for injuries related to power windows.
Yet, there is technology to help prevent these types of accidents from occurring. Fortunately, as of October 2010, all automakers are required to equip vehicles with "pull up/push down" switches, which make it less likely that a window will inadvertently be closed. But automakers can do better than that. One option is to equip cars with $6 automatic reversing systems (ARS), which stops a window if an obstruction is detected—much like the technology used in garage doors and elevators. Unfortunately, right now, the law doesn't mandate the use of this technology and a 2009 NHTSA study found that ARS isn't necessary. As a result, less than half of the GM, Ford and Chrysler cars sold in the U.S. come equipped.
In the meantime, parents and caregivers should be aware of this risk. Teach kids about vehicle safety and that it isn't safe to play with windows—no matter how entertaining it might be to push that toggle switch back and forth. And use the safety technology that is at your fingertips—for example the window lock switch that many cars come equipped with.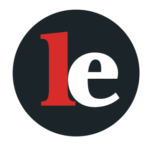 The Legal Examiner and our Affiliate Network strive to be the place you look to for news, context, and more, wherever your life intersects with the law.