Despite the fact that it is mid-November, so far those of use in the Omaha-Council Bluffs area have dodged the onset of winter weather and an article in the Omaha World-Herald predicts that we might continue to enjoy a relatively mild fall for a little while longer. But even though we might be sneaking in some extra gorgeous days right now, winter weather is just around the corner.
Of course as we all know, with winter weather comes treacherous driving conditions as snow and ice coat the roadways and limit visibility. Just like we drag those sweaters and heavy coats out of the closet in anticipation of the seasonal shift, there are also things that we can do as drivers—even while the sun is shining—to prepare for the coming winter. One of the most important things is to put together a winter survival kit to keep in your car in the event that you find yourself stuck out on the road in a blizzard or ice storm.
These survival kits are a crucial part of traffic safety in winter months because when you're stranded by a winter storm, the safest place is staying in your car. Abandoning the car means exposing yourself—and anyone with you—to the harsh elements and risking getting lost in a place without shelter. While it is certainly best to avoid this situation all together by avoiding travel when weather is bad, a properly stocked survival kit in your car can really mean the difference between life and death if the unthinkable happens.
With that in mind, here are some tips from the Nebraska and Iowa Departments of Transportation on what to stock in this vehicle survival kit:
Tools and Equipment
Booster cables
Candles and matches in water proof container
Snow shovel and ice scraper
Flashlight and extra batteries
Battery-operated radio and extra batteries
Knife or multi-purpose
Cell phone with a power cord
Warning light or road flares
Antifreeze
Extra windshield washer fluid
Clothing and Bedding
Sturdy shoes or boots
Rain gear
Blankets or sleeping bags
Extra hats, gloves and scarves
Food
High-energy, non-perishable food items such as granola bars, trail mix, peanut butter, crackers
Bottled water
Special food items that might be needed for small children, such as formula or powdered milk
First Aid Kit
Sterile bandages
Gauze pads
Adhesive tape
Scissors, tweezers and needle
Cleansing materials, such as moist towelettes, antiseptic and soap
Thermometer
Latex gloves
Basic medications such as pain relievers, anti-diarrhea medication, antacids, laxatives
Putting together vehicle survival kits with these basic necessities should simply be another part of gearing up for winter. Most of us will travel a lot over the next few months—whether it's for holiday visits or simply a part of our daily routine—and putting emergency supplies in your trunk now means not having to worry about it later.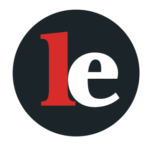 The Legal Examiner and our Affiliate Network strive to be the place you look to for news, context, and more, wherever your life intersects with the law.