Railroad releases for FELA cases will release other injuries and conditions other than the subject of the claim at hand. Many times, there is a virtual laundry list of medical ailments that the railroad wants a claimant to release. The case of Abdul L. Aswad v. Norfolk Southern Railway Co., et al., No. 04-2536, Va. Cir., City of Portsmouth; 2006 Va. Cir. LEXIS 43 states three possible positions a court can take under FELA when one of those released conditions manifests itself:
On that issue the court concluded that the effect of 45 U.S.C. §55 on an unaccrued known or unknown risk was an open question which courts have resolved by three principal tests: (1) the bright line approach of Babbitt v. Norfolk & Western Railway Co., 104 F.3d 89 (6fl'Cir. 1997) which requires a bargained-for settlement of a known claim for a specific injury; (2) the appreciation of the risk of harm test of Wicker v. Consolidated Rail Corp., 142 F.3d 690 (3'd Cir.1998), cert. denied, 525 U.S. 10 1 2 (1998) under which a release does not violate the statute "provided it is executed for valid consideration as part of a settlement is limited to those risks which are known to the parties at the time the release is signed"; and (3) the plain language four corners standard applied by the Western District of Pennsylvania and Northern District of Georgia cases which upheld releases when later claims became known
This Virignia court adopted the Wicker test and decided that a jury under FELA would have to decide whether the claimant appreciated the known risk of harm at the time he signed the release.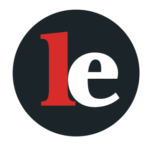 The Legal Examiner and our Affiliate Network strive to be the place you look to for news, context, and more, wherever your life intersects with the law.