Spring is slowly but surely making its appearance here in the Omaha-Council Bluffs area. With the longer daylight hours and gradually increasing temperatures, people are starting to open up their houses and spending more and more time outdoors. It's this time of year when most of us start to dig out some seasonal belongings—lighter clothes, outdoor furniture, grills, and spring sports equipment. Now that the snow and ice are disappearing, one activity that we're seeing more and more of is bicycling.
While biking is a great way to get exercise and enjoy the nice weather, it is not without its risks. In 2009, there were 630 cyclist deaths and another 51,000 injuries cause by accidents involving motor vehicles. The majority of these accidents occurred in urban areas (70%) and between the hours of 4 a.m. and 8 p.m. (72%). So, as the seasons continue to shift, now is a good time to pause and remember the importance of practicing safe biking habits.
The National Highway Transportation Safety Administration provides seven basic bicycle safety tips that all of us should practice:
Always wear a helmet. Helmets are 85-88% effective in preventing traumatic brain injury, making their use the single most effective way to prevent head injury during a bicycle accident.
Assure bicycle readiness and a proper size and function of the bicycle. Always use a bicycle that fits you and that is in working order. Check the handlebars, wheels and brakes before riding.
Ride wisely y learning and following the rules of the road. Bicyclists are supposed to follow the traffic laws that apply to motor vehicles. Obey all lights, signs and markings and use hand signals.
Be predictable by acting like a driver of a vehicle. Unless there is a designated bike path, it is safest for bicyclists to ride on the road, and with the flow of traffic.
Be visible. Always assume that others cannot see you and take responsibility for being visible. Wear bright colors, reflective patches, and use lights.
Drive with care and share the road. Ride in the bike lane if one is available. If riding on the roadway, be considerate of other vehicles, anticipating their actions.
Stay focused and alert while you are riding. Don't wear headphones, be aware of the traffic around you, and always be on the lookout approaching obstacles.
If you make your bicycling a family activity, it's also important to pass safe habits onto your children—and to understand that children do not always perceive risks or react as adults would. In addition to normal bicycle safety practices, it's a good idea to teach children basic skills such as: learning to use peripheral vision; learning to listen—and not just watch—for traffic; assessing risks; staying focused and being patient; and taking responsibility for their own safety.
By following basic safety practices—and passing them on to your children—you can help ensure that your outdoor activities remain fun for everyone.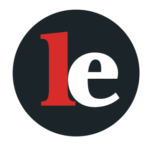 The Legal Examiner and our Affiliate Network strive to be the place you look to for news, context, and more, wherever your life intersects with the law.